At Crawford Home Improvements, even though we've been in business since 1993, the joy ad pride we feel at the completion of a new home build never seems to wane. Our latest project in Yadkinville, NC, was built for our sister company, Arbor Gate Properties of NC, showcasing their innovative design: The Crepe Myrtle. This spacious 3-bedroom, 2-bathroom home has the popular open kitchen and living room layout, as well as a split bedroom floorplan, a functional yet appealing choice for many. This beautiful home would be perfect as a first home, retirement home, or for almost any family.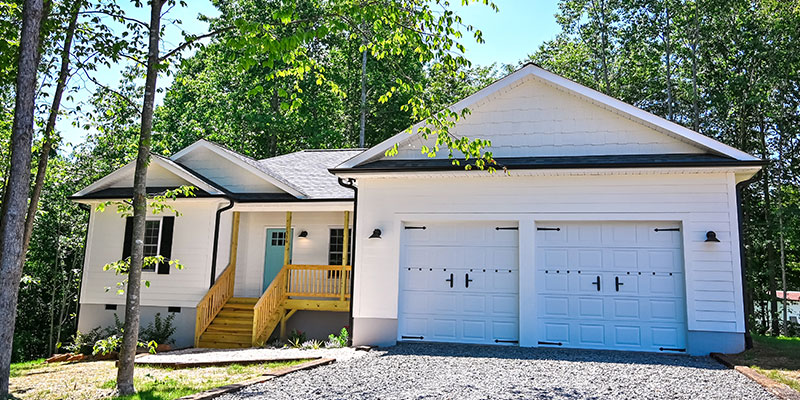 Everything about this home speaks to how families live today. From the beautiful luxury garage doors on the 2-door garage to the beautiful deck for relaxing and entertaining, we've spared nothing to make this home one that any family would treasure. We paid attention to the smallest details, giving it modern touches such as beautiful backsplashes, modern cabinetry and hardware, a soaking tub in the master bathroom, a large kitchen island, barn-style closet doors, huge closets, lots of storage spaces, luxurious tile work, and far too many other special touches to mention them all!
Whether you turn to us for home construction or have us make improvements to your current home to make it more valuable, functional, and appealing, you can always count on our dedication to quality from start to finish. Reach out to us today to make the dream home you imagine a reality.