Protect and freshen your home's exterior with new paint today!
Purchasing a home is one of the biggest investments we make in life, and protecting that investment is a wise choice. One of the best ways to maintain your home's exterior to both protect it and keep it looking beautiful is with exterior house painting.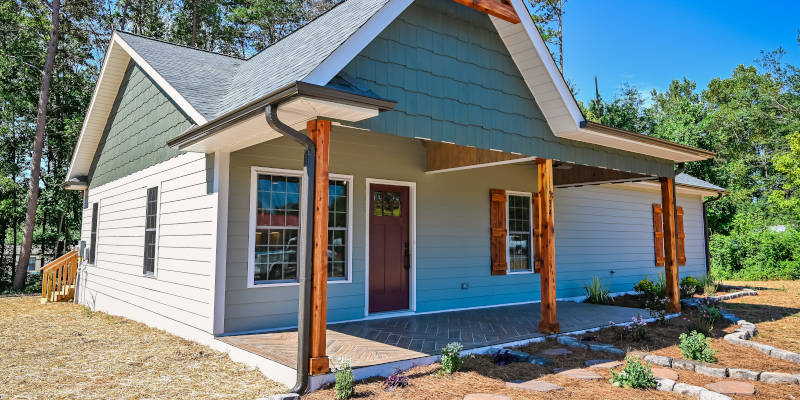 Undergoing exterior house painting can have a big impact on the appearance of your home. Whether you are looking to change the appearance of your home; make repairs after water, wind, or fire loss; or protect the exterior from the elements (rain, sun, wind, sleet, and snow), our team at Crawford Home Improvements is the best choice for your home in Clemmons, North Carolina.
Exterior house painting should be left to the professionals, and our team at Crawford Home Improvements offers the best in the business with 24 years of experience, a detail-oriented team, excellent customer service, and high-quality workmanship. We pride ourselves on the quality of our work and only use what we have found in our experience to be the best-quality and longest-lasting paints for your home.
We bring our expertise and years of experience to the table with each job. Exterior house painting will not only enhance the appearance of your home and protect the exterior from the elements, but it will also increase the curb appeal and value of your home and the lifespan of your siding, preventing premature replacement.
If you are looking to renovate your home for aesthetic reasons, want to protect the exterior building materials of your space, or have a new construction build that needs exterior paint, give us a call today! We are a fully licensed and insured business. We offer financing and will work to exceed your expectations for your home. We look forward to hearing from and working with you soon!