Our team at Crawford Home Improvements wants to help you make your home the best it can be, and for many people, that includes adding outdoor living areas such as decks. If you are thinking about adding a deck to your home this summer, follow these tips to make your deck construction project a success.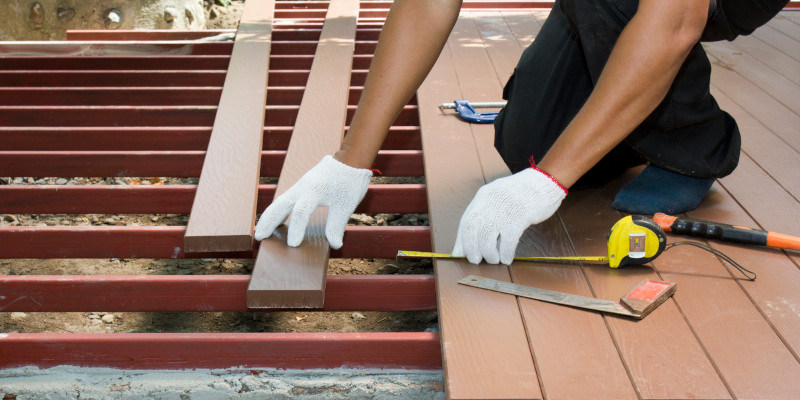 Make a Budget. Before you get started on the deck construction process itself, we recommend that you make a budget. Take a look at your finances to determine how much you can afford to spend on this project or look into getting a home improvement loan to finance it if necessary. In either case, make a detailed plan for how to spend that money to ensure you are getting everything you need without spending more than you can afford.
Hire a Contractor. While deck construction is a popular DIY project, for best results, we recommend hiring a trained contractor to build your deck for you. To find a reputable contractor, you can ask around the neighborhood for recommendations or research local contractors online to find the right person for the job.
Take Care of Your Landscape. Deck construction can take a serious toll on your landscape, so when the project is complete, you may find that your deck looks great but that the rest of your yard looks the worse for wear. To make your new deck look its best, we recommend re-landscaping your yard to incorporate the deck into the design of your yard.