Our basement remodeling experts can make your basement beautiful and functional.
Do you wish the basement in your Winston-Salem, North Carolina home was more functional? Maybe it is old, outdated, and feels like a cave. Or you might have a basement that is completely unfinished. No matter what your current basement is like, basement remodeling can transform your basement into a beautiful and functional space. You could use your basement on a daily basis, not just as extra storage. The great thing about your basement is that there are a lot of possibilities for you to choose from to make the space more functional for your family. We can help you decide exactly what to do with the space in your basement, and we will do all of the work, too.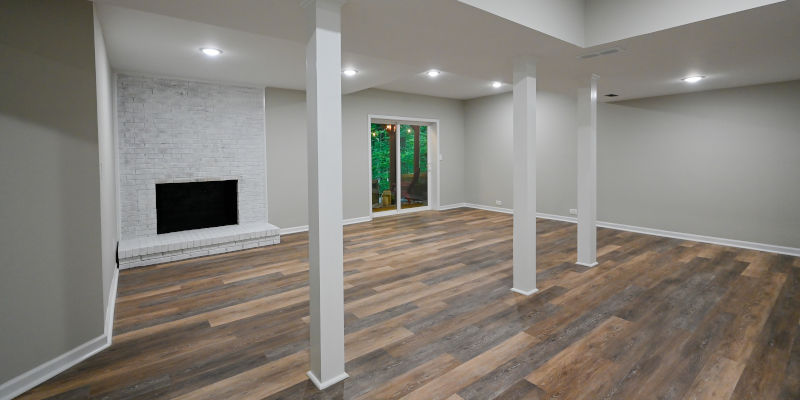 At Crawford Home Improvements we can remodel your basement for you. We have been in the basement remodeling business for over 24 years, and we do excellent work. We are reliable, hardworking, experienced, and we have great customer service. Whether you want to add a home theater, a wet bar, a game room, a home office, or more bedrooms, we can help you out. We will listen to your remodeling wish list and offer suggestions to help that dream become a reality. You can pick all the finishing touches out to reflect your own personal tastes and style. We can really make your basement something special and a place where you will love spending time.
Contact us today if you would like to learn more about the basement remodeling services we offer. We will answer your questions and help you make an informed decision. We will work hard to make sure you love your finished basement and are completely satisfied with the work we do. Don't let the space you have in your basement go to waste. Let us help turn it into a space that is not only functional, but that fits all of the needs of you and your family.
---