Summertime in North Carolina is a wonderful time to get outside and enjoy the beautiful weather and fresh air. The best way to enjoy the outdoors while still at your own home is with outdoor living areas. Outdoor living areas can be added to any home and will increase the value of your home while increasing your love for your home. Some of the wonderful benefits of adding outdoor living are:
Easy Meal Prep – Outdoor cooking in the summer is fun, relaxing, and brings family and friends together. With a well-thought-out outdoor living area, you will be able to prep and cook your meals outdoors with the same ease and convenience as preparing meals indoors.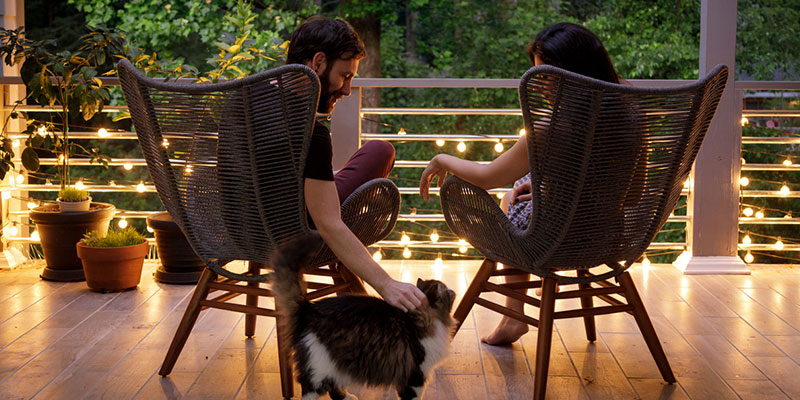 Home Value – The value of your home will increase with added outdoor living space. If you are thinking about selling your home in the future, then rest easy in knowing that outdoor living spaces are highly desirable and will draw homebuyers to your home.
Additional Square Footage – Adding outdoor living space is like adding addition square footage to your home. You will have new space to read, play, cook, or exercise.
Summer Hang Out – With an outdoor living area, your home will easily become the desired hangout spot for you, your family, and your friends. It will be a place to gather to talk, play games, or enjoy a glass of wine with friends. You can add outdoor lighting for late evening enjoyment.
When you are ready to really enjoy your home's outdoor space, please give us a call at Crawford Home Improvements. We are happy to help you design and build the perfect outdoor living area for you to enjoy with your family and friends.