Spending time outside is a great way to enjoy the warmer days of the year! If you are looking for ways that you can spruce up your outdoor living space to enjoy your time outside this year, we at Crawford Home Improvements have some great design tips that will ensure you make the most of your backyard space this year.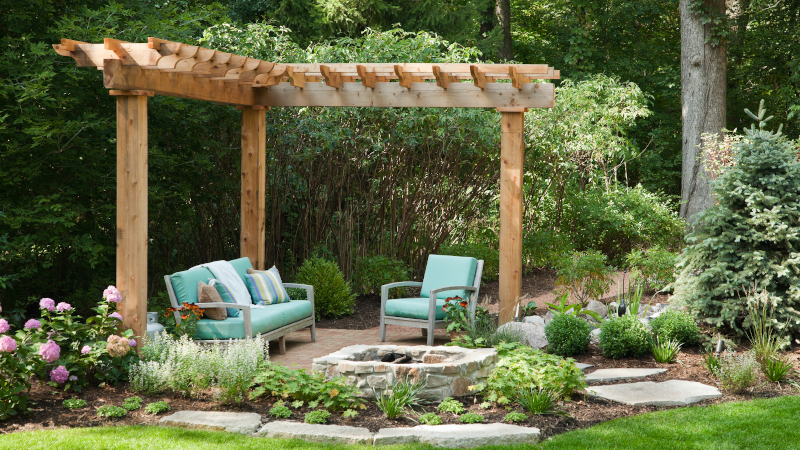 First, start with a solid foundation. Before you go out and buy a lot of patio furniture, consider the base of your design. Starting off with a beautiful deck or stone patio makes for a wonderful design anchor on which you can build other elements. Remember that an outdoor living space does not have to be large to be impactful.
Second, decorate your outdoor living space in a similar fashion as you would your indoor living space. Choose comfortable furniture, decorate in colors that you love, and add plenty of visual interest and lighting. Even a few great pieces of furniture can give you a comfortable place to read a book or enjoy a cup of coffee in the outdoors.
Finally, consider the elements. Earth, air, fire and water can all be combined into an outdoor space for an enjoyable elemental design. Choose a great garden, a water feature, add a fire pit and enjoy the fresh air of your outdoor space!
For more information about how you can improve your outdoor living space, please get in touch with our experts today! We look forward to hearing from you soon.