The kitchen is truly the heart of the home. So, when you are doing a kitchen renovation, you can feel pretty out of your element due to not having a usable kitchen for the duration of the renovations. To help you have a smooth kitchen renovation, we have provided some key tips.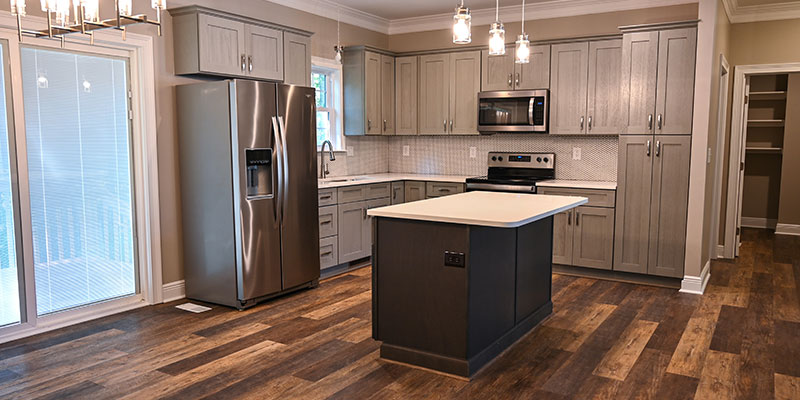 Temporary Kitchen – Most likely you will be without a kitchen for a portion or all of the kitchen renovation. The best thing you can do for yourself is set up a temporary kitchen somewhere in the home that is away from the dust and clamor of the renovation.
Disposables – It may seem pretty simple, but it truly is one of our best tips. Purchase paper plates, bowls, cups, napkins, and utensils. You don't want to have to wash dishes when your kitchen is in the middle of a renovation.
Eating Out – Eating out can be expensive when you don't have a working kitchen. We recommend including in your renovation budget an allotment for eating out.
Budget – A budget is extremely important. Create a budget before beginning and find a contractor who is willing to stay within that budget. Be sure to include an additional amount in your budget for when things don't go as planned and end up costing more.
By following these tips, we are confident that your kitchen renovation will run smoother for you. For more tips and advice, feel free to stop by and speak with us at Crawford Home Improvements. We have over 24 years of experience in kitchen renovations and are happy to help you in any way that we can.