In recent years, more and more homeowners have looked to their basements to create more usable living space, whether as another bedroom, a home office, or even a game room. Our team at Crawford Home Improvements wants to help you make your home as comfortable as possible, and we are happy to help you renovate your basement in order to get the space you need. We also want to help you make the best decisions for your particular home, so in this article, we'll be going over a few things to consider before you start a basement remodeling project.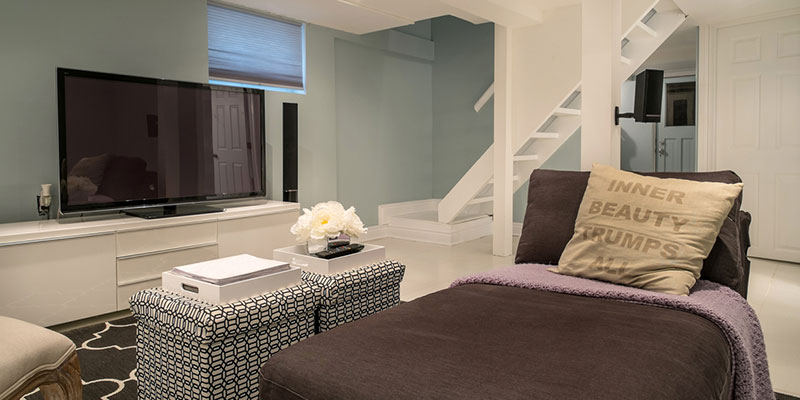 Budget- Before you start any home remodeling efforts, it's important to establish a clear budget. In our experience at Crawford Home Improvements, this is especially important when it comes to basement remodeling, as spending too much money puts you at risk of over-improving your home–that is, spending more on these renovations than you'll be able to get back if you sell your home. If you plan to sell your home in the future, make sure to weigh the cost of the remodel against the actual value it will add to your home.
Structure- Another thing to factor into your calculations about basement remodeling is the structure of your basement and the condition that it's in. If your basement has sagging ceilings, cracked floors, electrical issues, or other flaws, you'll need to address them before you can do anything else with that space.
Water- A third thing that is important to consider as part of any basement remodeling project is the issue of water. Typical basements are built on concrete slabs directly on dirt and have concrete block walls, which makes it easy for moisture to seep inside your home. If you plan on turning your basement into living space, you'll need to take steps to deal with that moisture first. Fortunately, our team at Crawford Home Improvements is here to help you take care of everything in order to make your basement remodel a success.