The temperatures outside are beginning to heat up and homeowners are starting to think about their outdoor activities. If you haven't yet thought about an outdoor pergola, then we highly recommend that you do. An outdoor pergola will add value to your home in the following ways.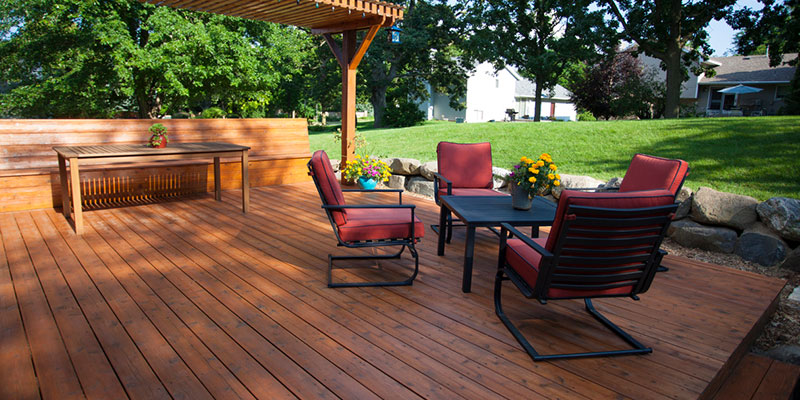 Shade- An outdoor pergola provides a shaded area where you and your family can enjoy the outdoors without getting overheated in the North Carolina sun. You can control the amount of shade with the size of the beams and how far apart the beams are to each other.
Aesthetics – Outdoor pergolas are beautiful. They will add depth and the look of natural wood to your home and property. They add visual interest to your home, deck, and yard.
Defined Space – Outdoor pergolas help to define a space without making it feel or look closed off. Pergolas are open and airy, so you also won't be blocking any cooling breezes.
Low Maintenance – Outdoor pergolas are fairly low maintenance. If you choose a wood pergola, then you will need to have it re-stained from time to time. If you are wanting an extremely low maintenance option, then we recommend a vinyl pergola.
Pergolas have many benefits to you, your family, and guests. They are a relatively inexpensive way to add value to your home, increase outdoor comfort, and improve the look of your home and landscaping. Crawford Home Improvements has years of experience designing and installing beautiful outdoor pergolas. Give us a call today to discuss any questions you may have and to get a quote.