Our dumpster rentals can help streamline your project at an affordable price.
At Crawford Home Improvements, we know from our own experience that the construction process can generate a lot of waste– literal tons of it. That waste has to go somewhere, and we want to help streamline home improvement projects as much as possible. That's why we offer flat-rate dumpster rentals.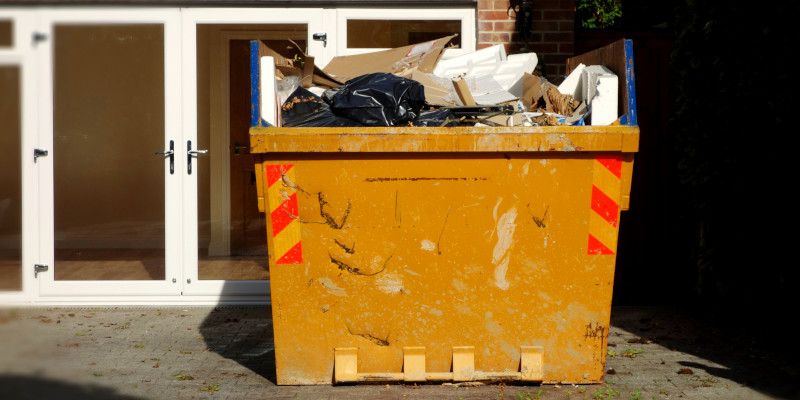 Construction projects aren't the only reason our customers contact us about dumpster rentals in Winston-Salem, North Carolina. We've had customers ask for dumpsters for a wide variety of reasons. Maybe you need somewhere to hold junk while you work through cleaning out a basement, garage, or another storage area in your home. Maybe you are helping a friend or neighbor with a project or cleaning out the home of a loved one who has passed away.
Whatever your reasons for needing dumpster rentals, we want to keep the process simple and the price affordable. We have 20-yard containers available to rent for a flat fee of $459.00. That includes up to 2 tons of waste in the dumpster, and you can keep the dumpster for up to a month. Even better, you don't have to worry about additional delivery or haul-away fees. It is all included in the flat fee. If you feel that your dumpster needs are different, contact us, and we can discuss your unique situation and figure out what works to meet your needs.
Our dumpster rentals can help streamline your project at an affordable price. We will deliver when we say we will and haul away when the rental period is up, handling all the transport and disposal, keeping it easy and stress-free for you. Our help is just a phone call away, so call now.
---